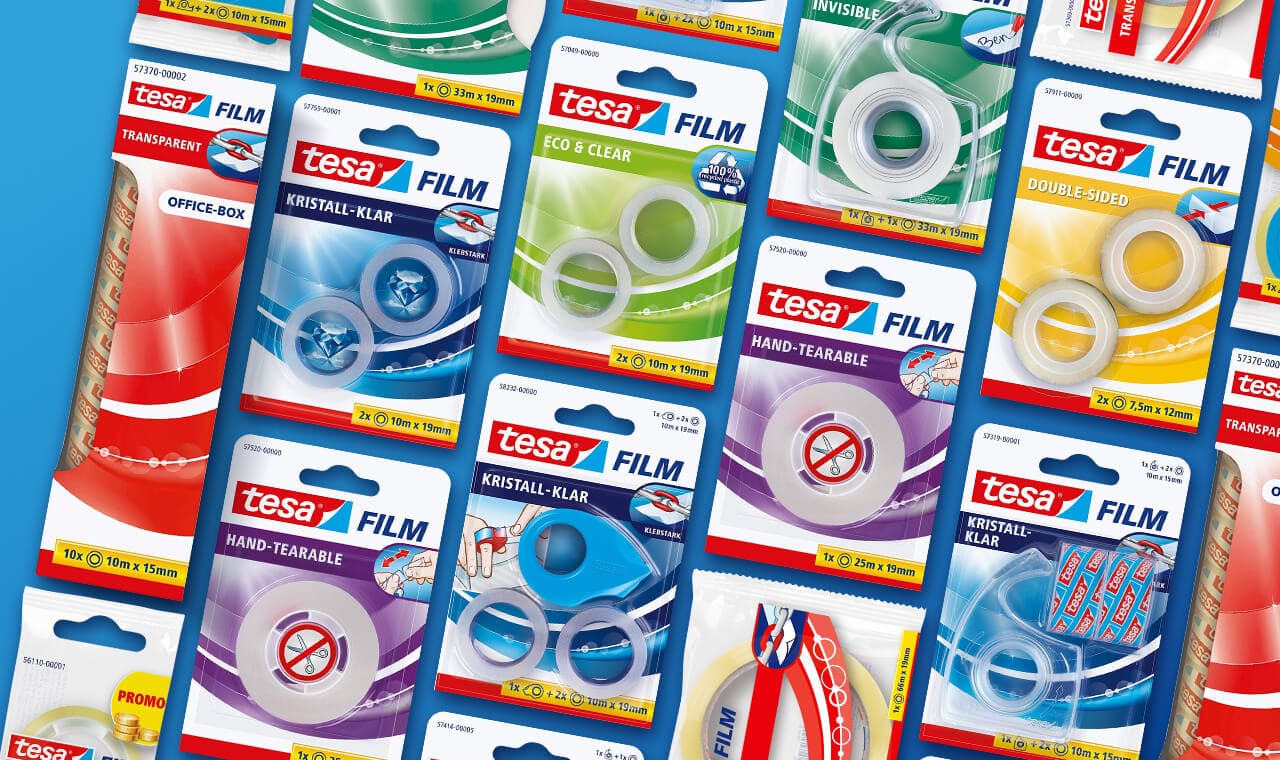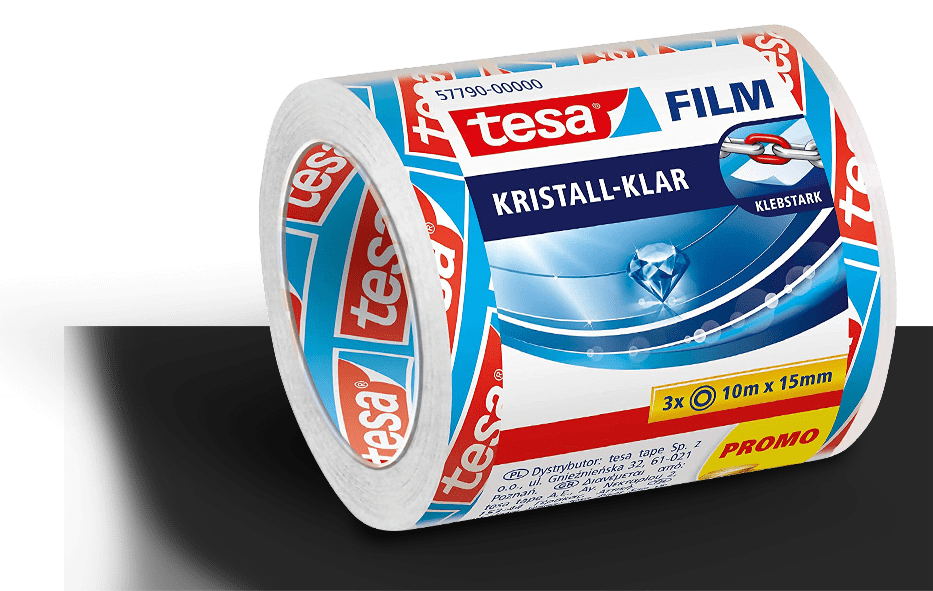 Relaunch next generation | befor & after
Once again, after extensive tests, ifp was able to prevail in the pitch for the product range presentation of tesafilm products. This was confirmed: The new design ensures a better perception of the premium quality while visualizing a good price-performance ratio. With a clear structure and a uniform look, it offers a homogeneous appearance.
OVERVIEW RANGE

OVERVIEW RANGE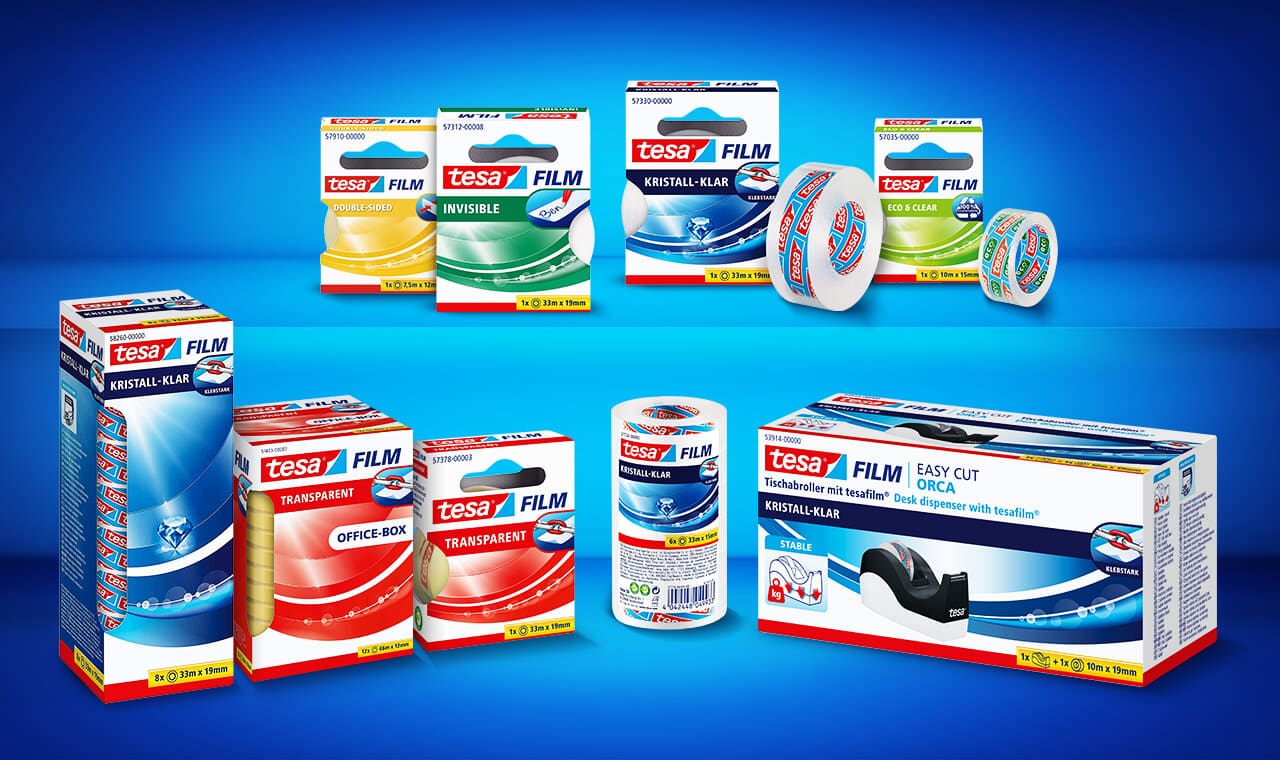 Adaptation to different formats, materials & print specifications
DESIGN OF NEW ICONS

DESIGN OF NEW ICONS
Main benefit & product features
A separate icon system was developed to explain the most important product features, making language and text variants superfluous. Ideal for international roll-out.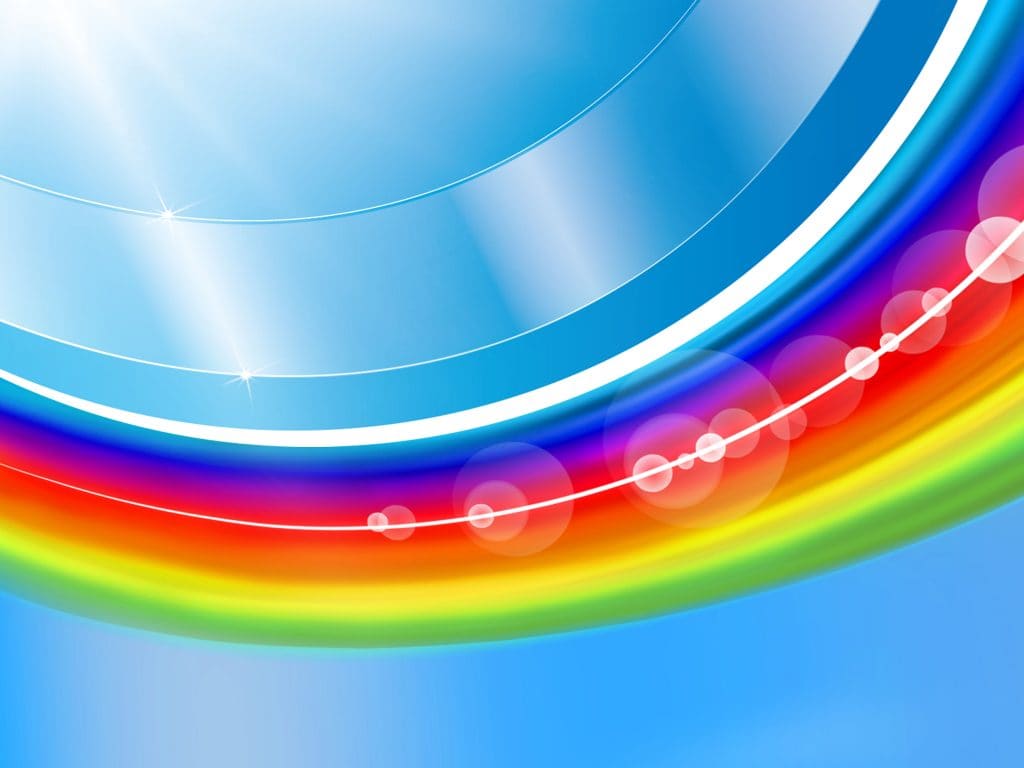 Color spectrum from crystal clear to rainbow colors
Attractive and bold colors for each product variant ensure easy orientation – even in post – purchase situations.