1st vacuum cleaner stick (cordless) with bag
The Quinyo cordless vacuum cleaner from Swirl is a true innovation
For the first time, it combines the convenience of a cordless vacuum cleaner with the simple hygienic dust disposal of a dust filter bag at the touch of a button (EasyBag).
With this innovation, Swirl is entering the previously unbranded territory of electronic appliances.
QUINYO – BEST OF BOTH WORLDS

QUINYO – BEST OF BOTH WORLDS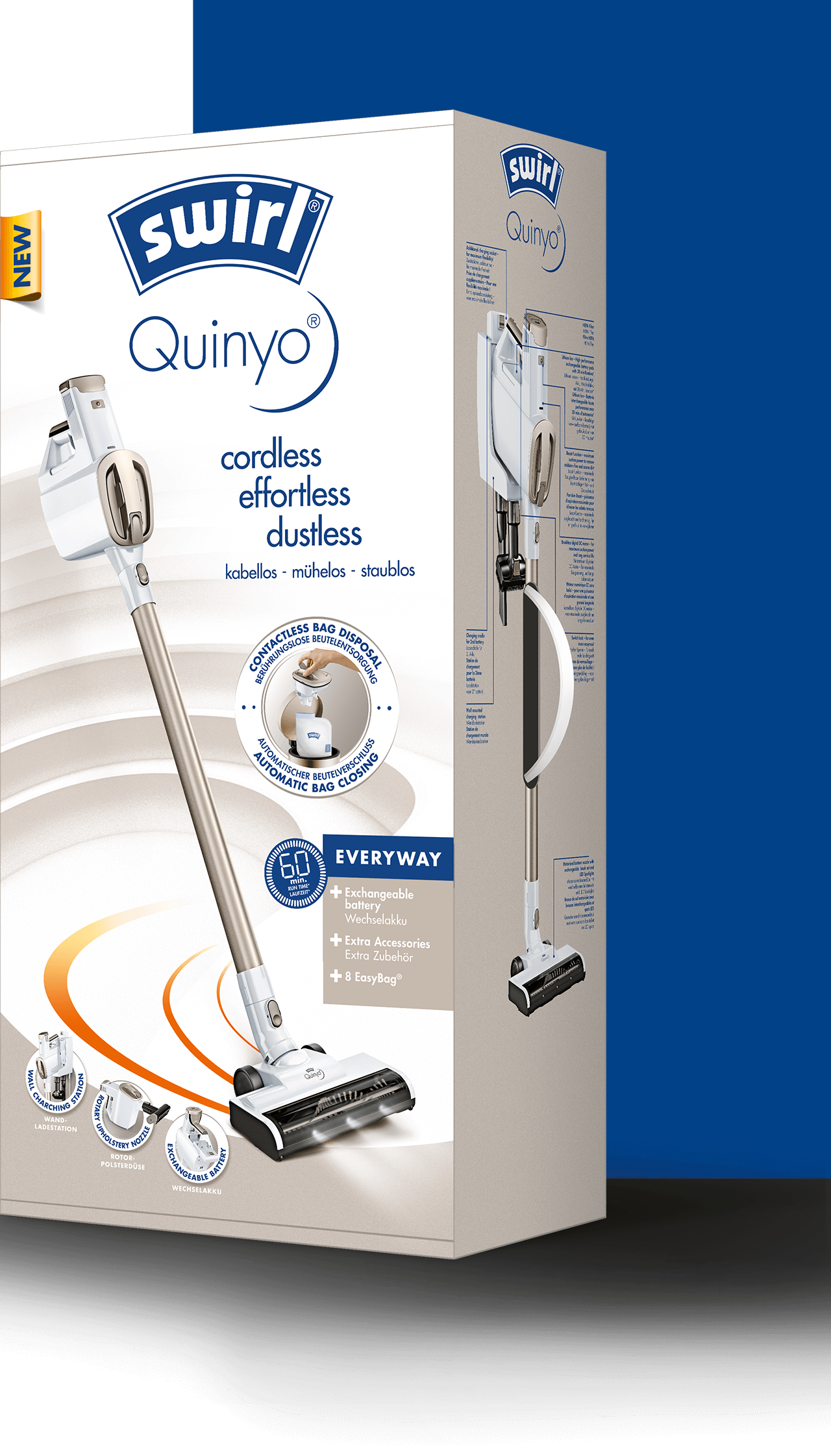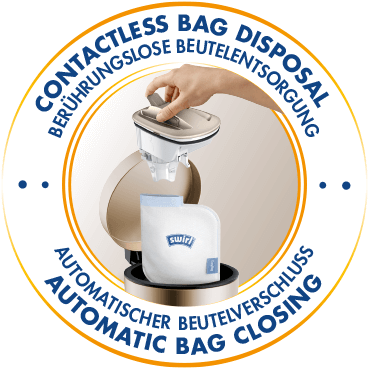 Ifp developed a stand-alone appearance for the packaging communication.
It combines aesthetic with a swinging lightness a thus stands out in an appealing way in the competitive environment of the "powerhouses".
The market launch will initially start in Belgium, the Netherlands and France.